"From all the possibilities available on the market, we are very happy we have chosen RTSmunity with their top offer. We can now satisfy all expectations of our customers."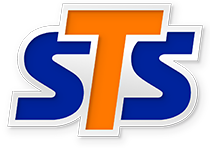 "The complex range of markets, tournaments coverage, and uptime of 95% are the crucial things we are looking for. We are convinced esports have got a lot of potential, and together with RTSmunity, we will be a dominant part of that."

"Since starting our cooperation in 2018, we have been able to consistently reach a double digit profit."

"The odds feed from RTSmunity covers the widest range - not only tournaments, but also pre-match and live markets."

RTSmunity is a liquidity provider for esports on Betfair exchange.

"The iframe solution is exactly what we were looking for. Easy way into esports, with design and functionality that overshadows all iframes we have seen. "

"You can't succeed without having the best offer. That's why we have chosen RTSmunity to be our new partner, and we count on them to bring us to the top."